I worked with Intrafinity for nearly two years as a designer and front-end developer, working on all three of their products. My role was to improve the front-end design system of their proprietary CMS and design end-to-end user experiences for their larger clients.
Roles:
Front-end architecture
HTML/CSS development
Product design
Visual design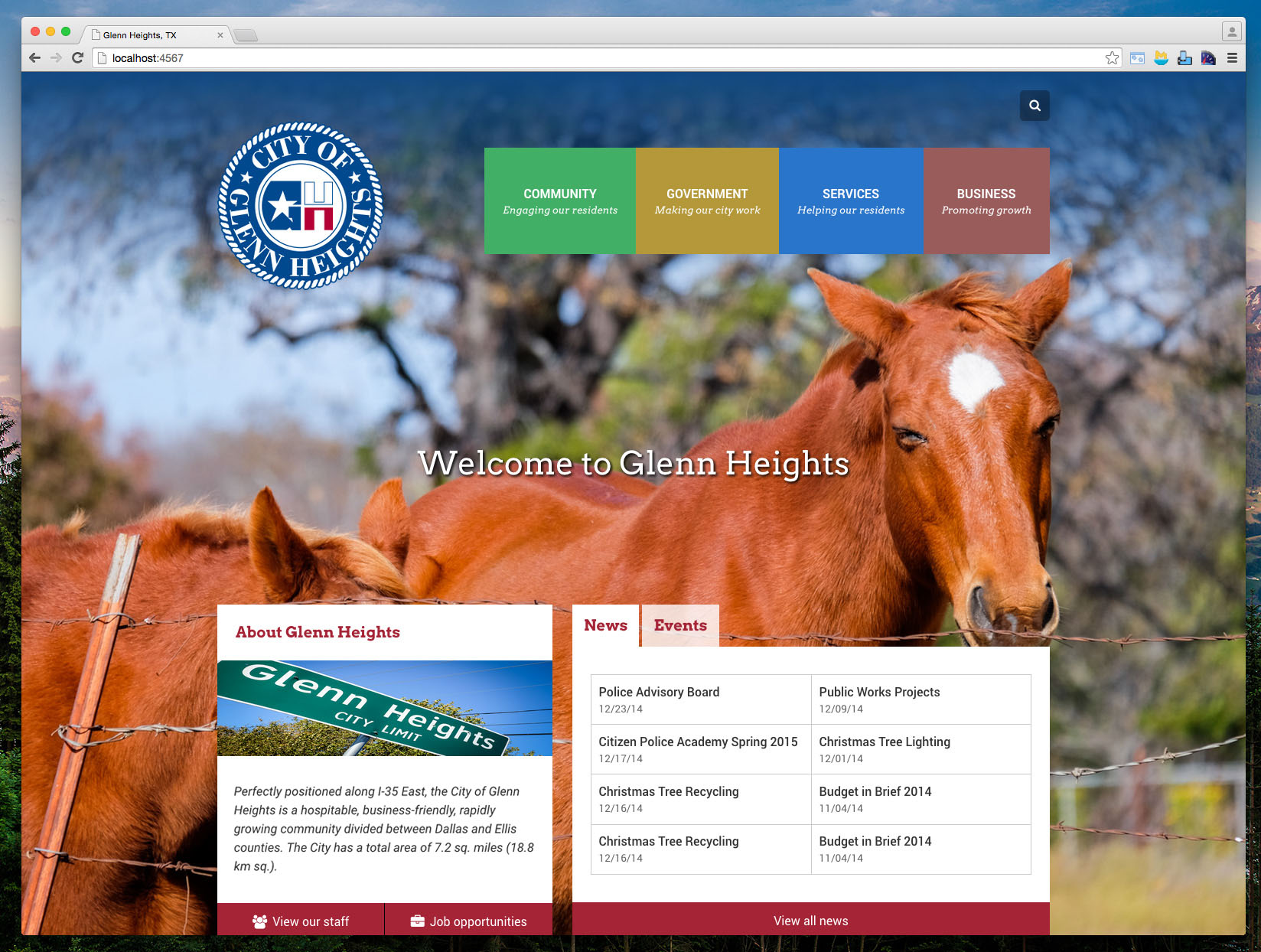 CivicLive was a branch of Intrafinity focused on making websites for municipalities and government programs all over North America.
I met with stakeholders from local government and along with the rest of a product team translated departmental requirements into information architecture, wireframes and eventually visual design. This was then coded using HTML/CSS/JS in a proprietary CMS.
---
Talentova
Talentova is an enterprise learning management software designed to help mentor and onboard new employees. It's used by large companies and governments such as Marriott, Scotiabank, Triec, the Governments of Ontario and Saskatchewan, York University and more.
Besides designing the experience of some of these implementations, I also created a front-end system that works alongside their proprietary CMS to allow for fast development of white-label solutions. By adapting some common, modern HTML patterns we were able to cut implementation time from weeks to days.
Sharpschool SLMS
Sharpschool's Social Learning Management system is an internet portal that allows students and teachers to interact and stay organized. I designed and implemented the information architecture and prototyped new features alongside an in-house development team.
Sharpschool SLMS
SLMS Teacher's Guide
---
Gallery
This is a small selection of mock-ups I helped produce at Intrafinity.